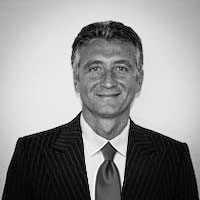 Hervé Rivère
CEO
Hervé has over 25 years of professional experience where he has worked extensively with large established software corporations, such as IBM and Amadeus, as well as a variety of smaller successful start-up companies. Over the past 15 years, Hervé founded Quadrique Corporation and during his 7 year tenure as CEO, he held the position of Director of IT and served as a board member for iSelection (over 500 million euros in sales in 2010). Hervé also co-founded in 2002 Quadfore Voice Technologies which was ultimately acquired by Vocalocity / Vonage, a major provider of business phone systems for small companies.

Hervé is the author of several publications and patents, was twice a technical speaker at the JavaOne conference and was one of the subject matter experts that wrote the VoiceXML developer certification program in 2004. Hervé holds a "Diplôme d'Ingénieur" from Supélec and a Master's of Science in Electrical Engineering from Georgia Tech. Hervé is a US - France dual citizen and resides in Boca Raton, Florida. Hervé has been married to his wife Sylvia for more than 26 years and he is the proud father of Lily and Emilie.
Dinesh Kumbham
Vice President of Product Development
Dinesh has over 12 years of experience in software development industry. At Quadrique Corporation, he was instrumental in creating innovative technical solutions for clients, both small and large, using his vast expertise in web, voice and mobile application development. Prior to Quadrique, Dinesh worked at Tuvox where he developed a rapid application development platform for voiceXML applications. At Netbytel, he was in charge of software architecture and drastically reduced the voice application development time and standardized the overall development process.

Dinesh holds a Master's in Computer Engineering from the University of South Carolina.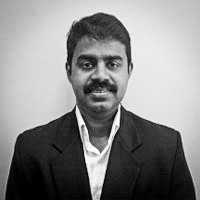 Bijoy Abraham
Vice President of Professional Services and Support
Bijoy has over a decade of experience in software product development and operations. He has vast experience in web, mobile and voice application development. He has worked in service oriented applications for fortune 500 companies during his tenure at Netbytel and Tuvox. At Tuvox, he played a critical role in ensuring compliance with customer SLAs in processing millions of phone calls. During his tenure at BocaJava, he worked on their e-commerce platform.

Bijoy has a passion for creating clean solutions to complex problems.

Bijoy received his Master's degree in Computer Science and Engineering from FAU.